I am starting a new featured artist series and first up is the lovely

Hostesselisabeth

s
he makes great cupcake stuff!
Check her out
Found
Here.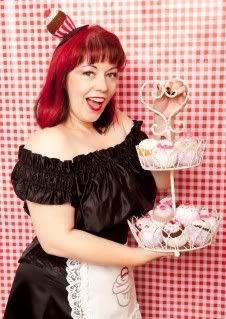 Some questions to get to know her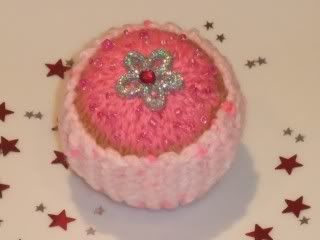 Where are you from:
I'm from London, UK, I live with my man and cat, one prefers the mess my crafting makes more than the other!!!
How did you get started with your cupcake craft:
I started knitting when my friend asked me to knit some cakes as promotional items for her business (www.timefortease.co.uk); they were such a hit with so many people asking for ckes that I started a little industry! My objective was in 2009, to raise enough money to pay for a fabulous 40th birthday party in December. It'd be a great year and the result was a party with lots of real cakes and champagne.
Your favorite part of your business:
The most enjoyable aspect of my craft is when I get returning customers, or when someone writes telling me how much they love their cake!
Any words of advice:
My advice? If you don't enjoy then don't do it! Crafting is about fun for me, so it's important to really find the whole project relaxing, enjoyable and fun!
:)
Elisabeth